How to choose the right one
color for your carpet:
the ultimate guide
Are you having trouble choosing the right color for your carpet?
The color of a carpet can change the whole feel of a room, so make sure you choose the color carefully.
The good news is that Online Carpets with an ultimate guide makes the choice easier for you than ever before.
On our website and in our showroom we only sell the best-selling carpets, with the best colors and textures.
Choosing a color is often the most difficult decision for our customers. It can be difficult to imagine the carpet in the living room, bedroom and bathroom.
For a living room with perfect interior decoration, most designers will tell you that you need a carpet. When you want to give your space personality, a color change can have a dramatic effect and sometimes it can be a little scary, even if you want a change.
In general, light and neutral-colored rugs make the room appear larger, while dark rugs with dark walls give the room an elegant look.
But don't worry, we're here to help.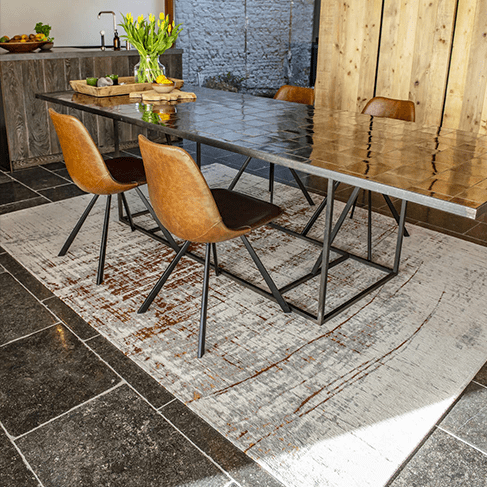 The first thing to consider: the importance of your lifestyle
Thinking about what your lifestyle is like and how the space will be used is very important when choosing a carpet color. For example, a household with children and pets usually does not lend itself well to white and neutral carpets where dust is easier to see.
Which part of the room's decor should be the first thing to consider when choosing a rug?
There are many reasons why it is a good idea to have a carpet in a living room or family room. You don't have to limit yourself to a single carpet per room. In the living areas it can add value to your space. For example, you can use several rugs to define different areas in the living room.
Thinking about this room, it might be a suggestion to choose the color of the sofa first.
In this case, it can be difficult to find a sofa with a suitable color palette if you choose the carpet first.
Once the sofa is selected, choose the carpet.
The same logic can be applied in other rooms, such as bedrooms. Choose the color of the carpet first, because bedding is relatively easy to change. It is better to determine the color of the wall paint and the carpet before choosing a bed cover.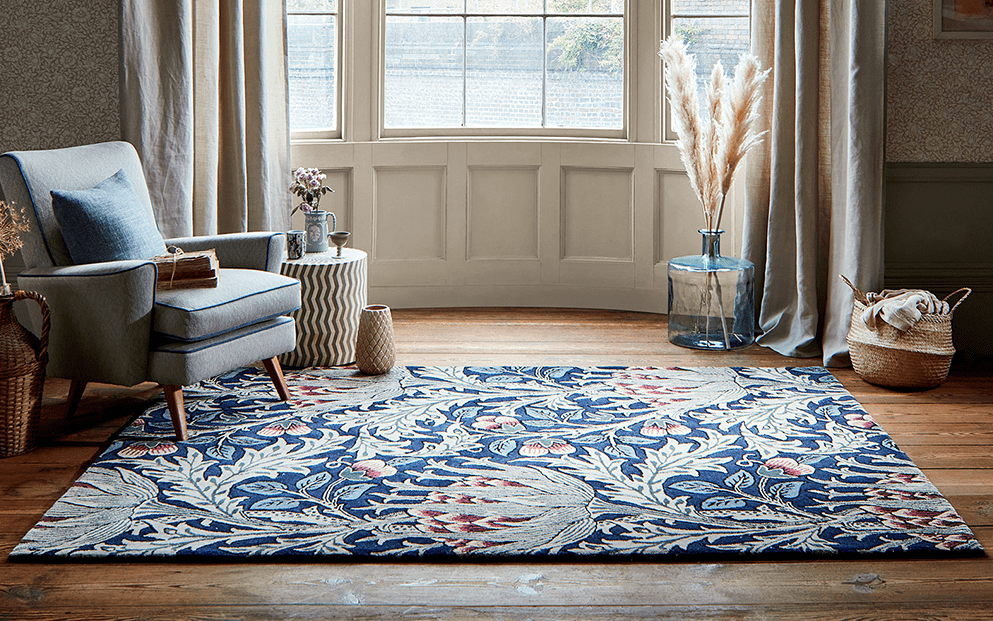 Then think about the maintenance of your carpet
Consider having your medium to deep pile carpets professionally cleaned once a year to properly remove dust, hair and allergens. Short-pile and flat-weave carpets, on the other hand, can be taken outside to shake out. Vacuum them regularly to reduce the build-up of dirt.
If you're not sure where to start when deciding on the color of your new carpet, we've written some tips and suggestions to help you out.
Here are our five suggestions for choosing your carpet color wisely:
1. Choose a theme: neutral colors, warm or cool colors.
There's a reason neutral colors for carpets sell best. They never go out of style!
Black, white and earth tones are known for their versatility and aesthetic quality. Unless you have the means to regularly replace your carpets according to the new trends, it is best to keep the color neutral so that it can match multiple styles. Current trends favor neutral tones in earth tones, including warm grays and beige.
For warm walls, think of earth tones: beige, gray, cream. If you have cool walls, consider a cooler colored carpet. If you need a solution for both shades, greige can be an excellent solution in some cases. It's a neutral color that works well in either case.
Carpets can have a big impact on a room and bright colors over a large area can be overwhelming.
We recommend using the brighter or bolder colors in other less expensive elements of the room: paint on the walls, sofa cushions, bedding, and smaller decorative items. However, it can be just the opposite if you have neutral decor and you want to break it up with striking patterns on your carpets.
Neutral colors don't have to be boring. To ensure that your carpets have personality despite the neutral color, choose the right texture. Frieze or cut and loop styles add character to your carpet without making it the centerpiece of the room.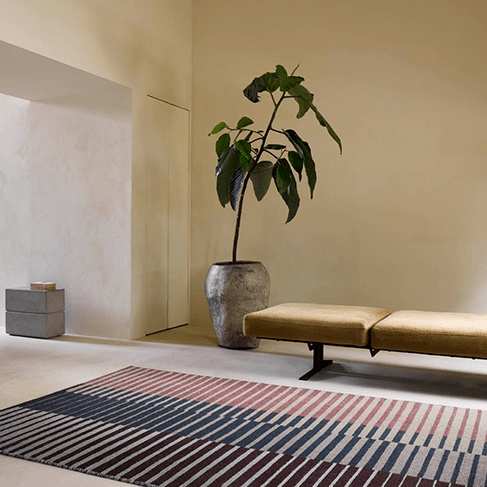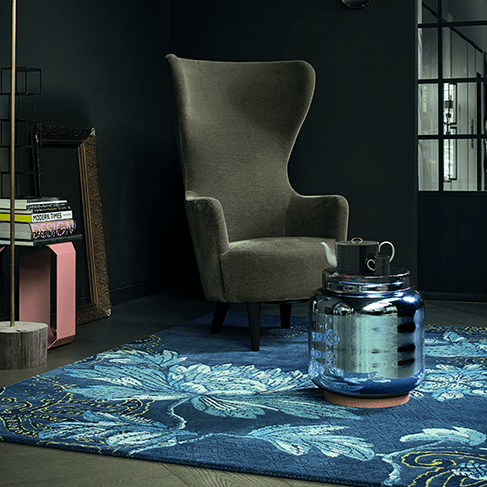 2. Choose a carpet color that matches your existing furniture and design.
Your carpet should go with everything!
Using existing elements, such as furniture in your room, as inspiration is a great way to capture color choices.
By choosing a shade that matches the other elements of the room, you can keep your interior decoration looking cohesive.
3. Work with contrasts to create an elegant space
To create an elegant and minimal space, avoid matching your new carpet to the color of the wall or floor. Instead, choose a carpet color that matches the house and shares the same color palette.
4. Choose between lighter or darker colors
Are you unsure about choosing lighter or darker colors for your space?
The beauty of light colors is their ability to make the room look bigger. Choosing a light or neutral shade can make your space appear larger. This is the case, for example, if you are installing a carpet in a small room or a room without much natural light. Then definitely consider using a neutral shade for the room.
If your room has a lot of natural light, the carpet color will look much the same as shown on the website. A white or neutral rug would look great in a formal seating area that isn't used much.
However, the dark colors are great for hiding dirt and stains from kids. If you add a carpet to a dark room, it may appear a few shades darker than you expected. In rooms with traditional decor, a light carpet creates a feeling of luxury. You can also choose taupe, sand, beige, tan or light gray carpets for a standard option.
Choose a multicolored carpet if you want to hide dust, dirt and stains. Choose a carpet with three different tones and that would be perfect for this purpose.
For example, go for a dark brown, medium brown and brown mix to cover your living room floors. This means that hair, dirt or waste from pets are noticed less quickly.
Keep in mind that very light and very dark colors show much more unwanted dirt than midtones. While a dark color can be good for hiding stains, it will show lint and dust. A carpet that is neither too light nor too dark is the best color to mask it. If the room is not used often, the color of the carpet will remain intact for a long time and a light color can work well.
However, if you have children or pets, you may be concerned about footprints on the carpet. In this way, the spots or stains are less noticeable.
Choose a colored carpet to create a personal space, for example in the case of a children's room. A colorful carpet is not for everyone, but it can give a unique touch. Choose a red, blue, green, pink or red carpet if you want to personalize your living room or bedroom.
A dark colored carpet can make the room appear modern, warm and welcoming. But remember that dark rugs generally make rooms look smaller. For example, an anthracite, dark brown or slate gray colored carpet can be trendy. Choose darker colors for high-use areas to keep them free of dust and reduce wear and tear.