Chimneys and fireplaces have become attractive features for homeowners and prospective buyers. The masonry chimney doesn't only protect against harsh external weather conditions but also adds to the curb appeal of the house. During a renovation project, most homeowners care more about the aesthetics of their house than it's functionality.
Although masonry chimney does offer life-long durability, chimney sweeps recommend that you should invest in its regular maintenance. Chimney inspection and routine repair of common wear and tear can include many steps. One of which is chimney repointing.
What is Chimney Repointing?
Often, you see tiny gaps between the bricks of your chimney. That's the deteriorating mortar. When the bricks are still in good condition, but the mortar joint is chipping away and deteriorating, you scrape away the old mortar and replace it with a newer one. This whole process is known as chimney repointing. Chimney repointing is an important part of regular maintenance that should be done at least once a  year.
Chimney Repointing VS. Chimney Tuckpointing
A common mistake that most homeowners make is to confuse chimney repointing with chimney tuckpointing. While both the processes are almost similar in the way that they include the replacement of old mortar with a new one, the only difference between the two is that during the tuckpointing process, chimney sweeps add a thin embedded line of contrasting color or the exact same color as the bricks. After a tuckpointing service, you can't visually tell where the mortar ends, and the brick starts.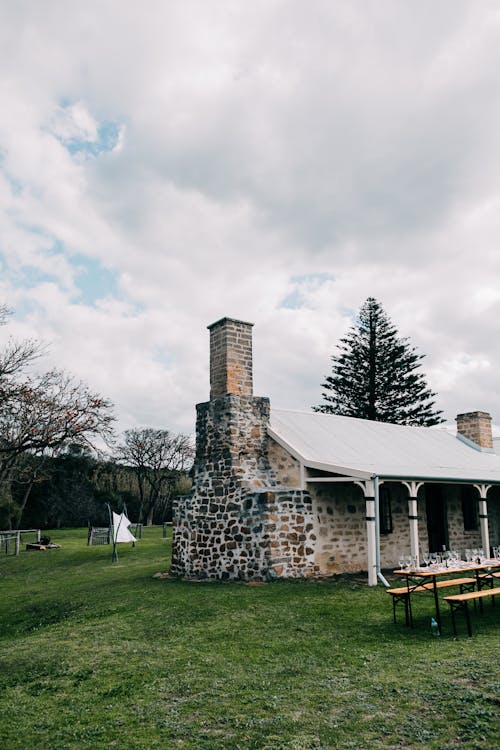 Signs that You Need Chimney Repointing
If you're not sure whether you should go for a chimney repointing service, here are a few signs that scream the need for it.
Stained and Discolored Mortar
When the mortar has become weak and is slowly deteriorating, you can notice discoloration. During a chimney inspection, the chimney sweep will thoroughly inspect the mortar for any discoloration. If they notice any stain or discoloration, the best course of action they'll want you to take is chimney repointing.
Damaged Wallpaper
Notice the surrounding wallpaper getting yellow stains? That's because of the excessive moisture seeping through your chimney's cracks. Moisture causes the smaller cracks in the masonry to get bigger. The best response to that problem is chimney repointing.
Cracks in the Bricks
No matter how small or large a crack is in the bricks, it still calls for a chimney repointing service. Moisture that's seeping through the bricks will lead to mold and mildew growth. Not only is it harmful to the structure of the chimney, but it also threatens your health and triggers your allergies.
Flaky Mortar
Mortar becomes flaky when it gets old and weak. It starts chipping off little by little on its own. You cannot trust it to hold the masonry of your chimney together for a longer time. It can cause the chimney to crumble down if the damage gets too much.
Benefits of Chimney Repointing
A chimney repointing service will help you restore the structural integrity of your house. It will increase the lifespan of your chimney and strengthen it even more so that the chimney will protect your house more efficiently from the external weather elements. Restored masonry will ensure the safety of your chimney as well.
Chimney repointing services usually include the application of a waterproof sealant after the job is done. So it helps with waterproofing your roof as well.
If you notice signs of spalling, cracks, or discoloration of mortar and schedule a timely chimney repointing service, you can save the chimney from further damage and reduce the heavy costs that may come with it later on.
Hire Top-of-the-line Chimney Sweeps in Farmington, CT!
Certified chimney sweeps at Creative Masonry & Chimney are dedicated to their hard work and customer satisfaction. Along with chimney repointing, they provide chimney repair and chimney rebuilding services to homeowners in Connecticut. They've been in the chimney industry for over 30 years. The chimney company is operable in Farmington, CT, and surrounding areas. Contact them to learn more about your chimney repointing needs.